GOAL-ORIENTED SEO PACKAGES
Our Professional India SEO Packages are designed to get you the results you need and to get your website performing at superior levels across the major search engines with a particular focus on Google, Yahoo and Bing(MSN). All of our packages cover all necessary SEO factors, using both on and off page SEO techniques. We have the most proficient team with several years of experience which is why we completely stand out in the market.
our services
Salient Features of Our Monthly SEO Services Packages
Why should you invest in an SEO package?
At vero eos et accusamus et iusto odio dignissimos ducimus qui blanditiis praesentium voluptatum deleniti atque corrupti quos dolores et quas molestias excepturi sint occaecati cupiditate non provident, similique sunt in culpa qui officia deserunt mollitia animi, id est laborum et dolorum fuga.
SEO works like magic
Ever-changing Internet trends
Better credibility for higher rankings
A strong check on competition
SEO is important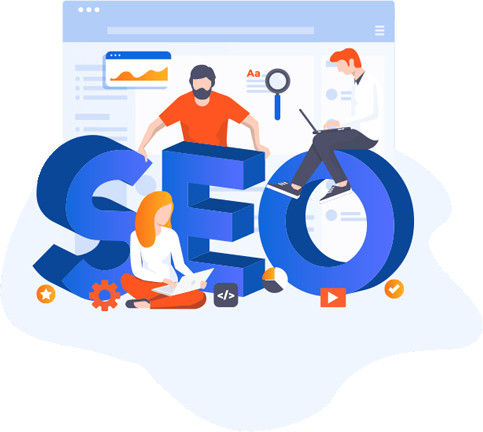 The Complete SEO process – Ten steps:
Scientifically Tested Search Engine Optimization

Our SEO Packages Include
OnPage SEO Package

Website Analysis
Competitor Analysis
Backlinks Analysis
Meta Tags Optimization
Header Tag Optimization
XML Sitemap Creation
Keyword Analysis
Leverage Browser Caching
Google Analytics Setup
Internal Link Structuring
W3C Validation
Speed Optimization
Image Optimization
Image Alt Tag
Speed Optimization
Existing Content Optimization
Robot.txt File
Schema Tags (if required)+ additional charges
OffPage SEO Package

Content Optimization & Link Strategy

Blog Writing & Submission
Guest Blog Writing & Creation
Web 2.0
Search Engine Submission
Directory Submission
RSS Feed Syndication
Social Bookmarking
Profile Creation
Classified Submission
Images Sharing
Blog Syndication
Sitemap Submission
Doc or PDF Submission
PPT Submission
Infographics Submission
Blog Commenting
Forum Submission/comment
Q&A
Google Business Creation
Local listing

4 (Monthly)
4 (Monthly)