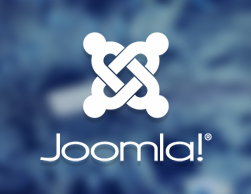 Joomla is an appreciated content management system (CMS System), which enables to construct Web sites and influential online applications. Future profilez has highly experienced joomla experts those are efficient in providing multiple Joomla solutions under one crown. We design high class website using joomla platform and provide easy manageable facility to our valuable clients of add/edit/delete the content by their own. Future profilez, included joomla as a part of open source solution, with minimal instruction, our clients can easily manage their own sites. We provide extra specialized functionality with joomla web development services.
Joomla is now considered as a best solution for all sorts of website projects. For example:
Corporate Web sites or portal
Business intranets and extran
Online magazines, newspapers, and publications
Ecommerce Websites and online reservation
Government applications
Small business Web sites
Non-profit and group Web sites
Community-based portals
School and church Web sites
Personal or family homepages
We have expertise in subsequent segments of Joomla web application development:
Video and Audio Portal
E-commerce Websites and online stores
Corporate portals
Social networking websites
Community Portals
Online Shopping Applications
Online Image Galleries
Site Maps
Our Joomla development services encompass the following:
CMS System and Gallery Management
Maintenance of Joomla Portals
Joomla Modules Development
Joomla Components Development
Joomla web Design Integration
Joomla Module Installation
Joomla Custom Modification and joomla Customization
Third Party integration
Benefit of our designed joomla websites:
Applications that can be used by non-technical users
User-friendly web interface
ordered web content
Functional customization with Plug-in
Ease of site continuation
Ease of site update
Our Joomla Web Project
Client Testimonial
"Working with Future profilez has been a great relief for our company. They handle everything from A to Z, giving me the time to focus on the business and not in technical stuff. They are technical wizard´s. I recommend everyone to Future Profilez."