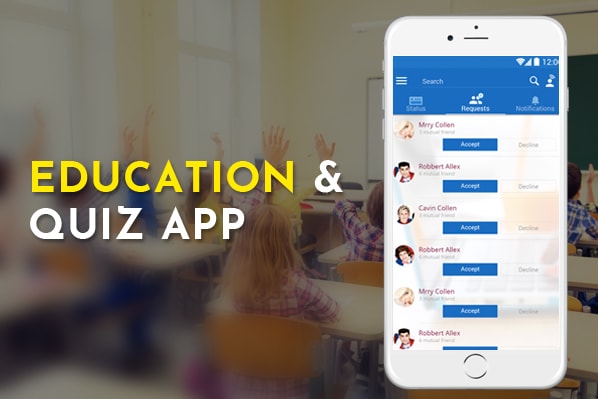 The educational system around the global arena has gone through a sea change over the last decade. Undoubtedly, the online learning or the digital education is the order of the day. And, to be precise, one of the key players that have brought about this revolutionary transformation is the educational mobile app which assists the learners in their learning process.
According to the recent statistics, the educational mobile apps are the third most frequently downloaded applications on the mobile phones with the current rate at 8.47%. So, if you are planning to develop a learning app, adding these indispensable features will enhance your chances of reaping the best profits for your business.
The growth of the education industry is ensured, the opportunities can be multiplied if technology properly used along with the digitization of education industry and we provide innovative solutions at the very base end. Education and Quiz App this app is idea should be Logical reasoning Test plays a major role in all the competitive exams and other entrance tests of various institutions.
Some Features:
Mulitple Categories
Mulitple Question
Logical Aptitude Questions.
Answer with their Explanations.
Avail the daily test
Summary of performance at the end of every test.
Very Easy UI.
You can Bookmark your choice of questions.
Push Notifications
Using The Powerful Social Media Platform To Good Effect
Easy To Login Profile With Dashboard Facility