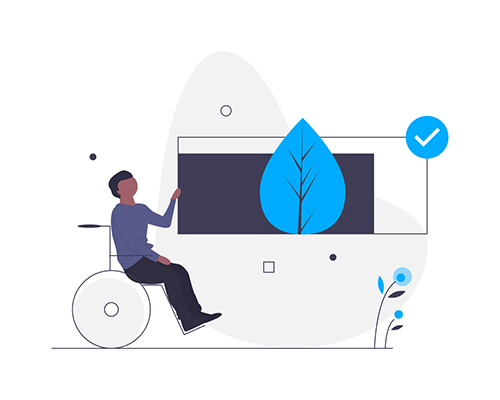 Business Stationery is a way of telling others who you are. It is something that reflects your company and you get only one chance to leave a remarkable and long lasting impression. From business cards to letterheads and envelopes; consistency across all your business stationery promotes a professional corporate image. Nothing makes a business look more credible than professionally designed stationery. At Future Profilez we understand how to apply the colors and fonts to your business cards, letterhead and envelopes in order to create an image your customers will remember. When corresponding with clients and other businesses, business stationery is the first thing they notice. As well, when meeting potential clients for the first time at a meeting or conference, business cards are the first thing they see from the company. Quality business stationery is part of the introduction and should represent the company in a positive manner. It is important to remember that after a company representative gives a business card and leaves, the business card remains with the potential client so it is important the card depicts the company's professionalism. Custom stationery demonstrates that the business welcomes and appreciates the client's business. Your corporate image is much more than just a logo, at id media we understand that how your logo works on a business card or exhibition stand is as important as what the logo says about you visually. We are here to help you develop a corporate brand identity for your company to include colour ways, typography, Strap lines or catch phrases. We will also create guidelines to ensure that everything you produce is always in harmony with the brand identity. We will work with any business that is serious about creating a clever and effective new or re-brand. If you are looking to create an excellent corporate image that dares to be different, with a team that cares about your image, then call us. Stationery design impose your business brand image to your partners and customers. Stationery business documents represent the professionalism of your business. A professional look of the business card, letterheads, envelope will impress and make it easy to remember your business image to your partners. Be different from common. Business Cards Design, the first image connection between you and your partners and customers. Letterhead when you send a document to your business partner or an envelope to cover a special partnership letter for your clients. We create professional stationery designs for your business: Business Cards Design, Letterhead Design, Envelope Design and more.
Stationery Design Process:
We start out by sending you a quick questionnaire with some basic questions. We also request that you complete your company's profile which will help us better understand your company, its market, and its clientele. Your designer will then contact you to discuss any particulars for the stationery design that you might want to incorporate.
Next, your designer will review the gathered information and create a first proof of your stationery. Once the proof is completed your designer will upload it into your Reliably account.
The uploading of the first proof to your account will start the 30 days of Unlimited Revisions during which period there are no charges for any revisions to the design. Once the design is as desired and approved, the designer will lock in the design.
Once your Stationery Design is approved, your designer will generate 2 PDF files, one high resolution for commercial printing and one low resolution version. Your designer will then upload these files to your Relidy account. The final files will be available for download from your account for a six month period.
Relidy offers high quality printing services as very competitive rates. Please either check online or contact our sales department for printing pricing.