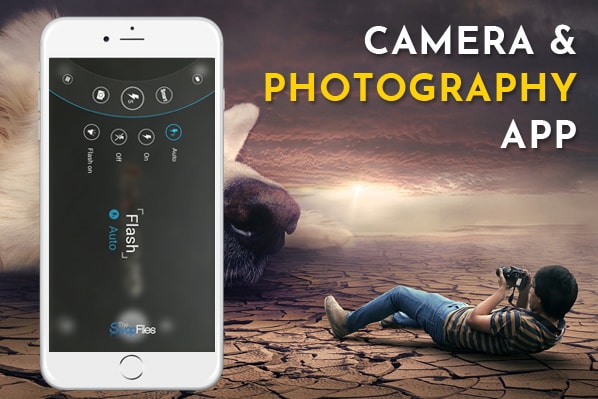 Cameras on smartphones are a much bigger deal than they used to be. Companies are chomping at the bit to make their cameras more reliable, work better in low light, and add features that people want. Many will base their purchase decisions on the strength of the camera. The point is that cameras are important on mobile devices these days.
Therefore there is the huge market of camera and photography app for both android and iPhone. There are n numbers of popular applications in the market, which provide unique features of their own. By that being said, there can be many more features and effect to be created.
We can create the App as per your requirement, An app which you believe blow the market.
Our Camera and Photography App Services:
Retouch photos to adjust skin tone, add filters, easily remove wrinkles, add freckles & contours, erase pimples, edit tired eyes, reshape your face, and look thinner in just a few touches.
Selfie camera with face detection
Picture editor you will ever need with hundreds of frames, stickers, collages and fun scenes.
Edit photos with mosaic to pixelate photo backgrounds, vignette, overlays, HDR and more.
Get personalized images with photo blur, background defocus, Gaussian blur and other special effects with your favorite photo booth.
Real-Time Skin Beautifying Effects
Bring selfies to life with short videos
Cutout & Object Remover
Makeup App