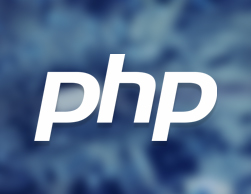 Future Profilez has a highly adequate and dedicated team of core PHP developers and therefore will offer offshore and onshore services at quite economical prices. We are a leading PHP Web Development Company in India serving the best solutions for clients' projects such as Analysis, Design, Development, Maintenance, Testing, Implementation and Support. Our expert PHP development team have a superior skill of specialisation in Custom PHP Programming, PHP Web Application Development, and PHP Software development in addition to integrating PHP Shopping Cart, PHP CMS and PHP Forums.
1. Web Development
We provide custom web development services using Hypertext Preprocessor (PHP) which is an Open Source Scripting language. We offer the whole range of Internet Information Services (IIS) web servers, plus the development of desktop and cross-platform apps, GUIs, and PHP APIs. We program for various platforms including Linux, Mac, Windows, RISC OS, cloud computing, and others.
2. Database
We develop database-enabled web applications, including support for Database Abstraction Layer (DBA), PHP Data Objects (PDO), Open Database Connectivity (ODBC), dBase, IBM DM2, Mongo, MongoDB, MySQL, MSSQL, PostgreSQL, SQLite, Sybase and many others.
3. Servers & Scripting
We engineer server-side and Common Gateway Interface (CGI) applications, integrations with Server Application Programming Interface (SAPI) and Internet Server Application Programming Interface (ISAPI) for various web servers, and integration of Command Line Interface (CLI) SAPI for command line scripting in PHP.
Benefits of using Open Source Technologies:
Client Testimonial

They are always available and answer any questions we have promptly. They did an excellent job setting up our site and I would highly recommend them to others looking for a design and development team.