Magento Ecommerce Web Development Company India
0

+

Magento Websites Launched Successfully

0

+

Extensions & Themes Designed
CHOICE OF ECOMMERCE INDUSTRY
Choose The Industrial Leader In Magento Development Industry Future Profilez
Future Profilez is the leading Magento Development Company India providing Magento 1 & Magento 2 based eCommerce Website Development Services for your business necessities at highly affordable prices. Our in-house team of Magento experts will always be at hand to deliver you both complex and minor assistance with your Magento eCommerce store and its functionalities. Through project analysis, brainstorming sessions, project feedback, and timely reports, we take it as our prime responsibility to always keep you updated with your day-to-day Magento eCommerce Development project. With an in-house team of
WordPress Development
Experts,
PHP Development
professionals, and Magento developers, our clients can relish an all-in-one web development buffer from us under one roof, something that makes us a highly sought after firm for international clients who want their business website to be enriched with every modern Web Development framework. As a highly reliable Magento Development Company India, we put to practice the latest technology standards for performance, security and upgrade. That makes us the most preferred offshore Magento development company India that meets all requirements of Magento related projects.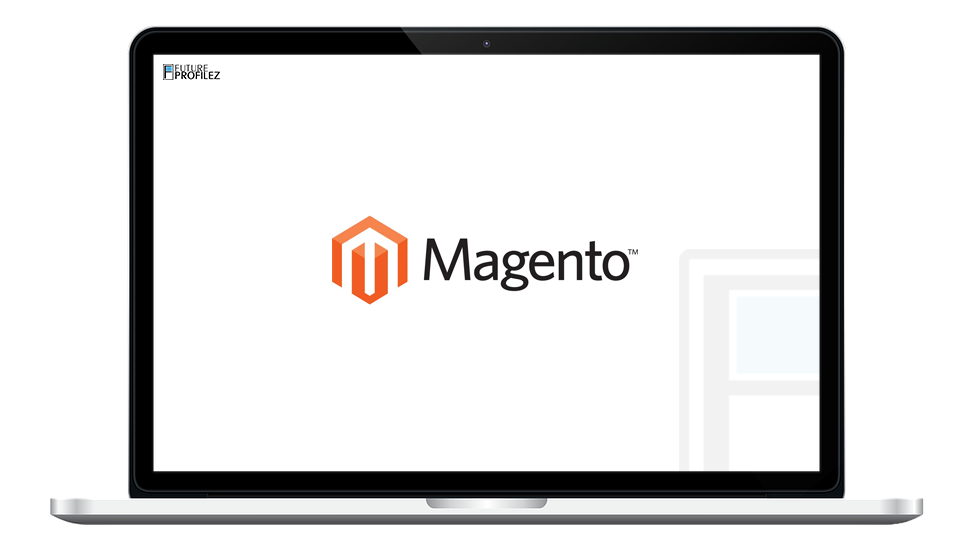 our services
Our Offshore Magento Development Services Includes..
Our Magento Solutions
Advance Solutions
Our area
Industries Which we serve
Why Choose us
Magento Website Development Done The Right Way
Magento experts at Future Profilez can recognize and recommend you the most suited in-built extensions for payment gateways, eStore functions, order placement features, and everything else in between.
Configuring the Magento eCommerce platform will turn your website into an SEO-friendly entity.
Magento development helps elevate customer mobility demands through responsive web designs.
Revamping your Magento store design will help shrink website load time.
Your Magento store features can be further increased in pace with the growth of your online brand.
A fresh, updated website design will surely help increase your site conversion rate.
Every element of your Magento 2 store can be specifically tailored to your individual business needs.
A clean and precise Magento code which therefore makes it easy for a regular developer to improve the site's usability.
Magento supports the "ease of API integration" feature which is a must-have website requirement these days.
Solid Magento store performance even during load peaks. Which is a tremendous perk if your customer numbers increase exponentially over time.
Magento websites are designed with store-scalability so as to support your constantly evolving business as per the industry.
Support & Maintenance

Future Profilez's support and maintenance services include the professional assistance of analytic experts that are readily available 24*7 to address your queries. We believe in the "Client first" policy and as a result offer nothing but the most constructive brand solutions. Future Profilez's support services boost your online presence to help you stay competitive, reduce your operational costs, and manage your business more effectively.

Know More

Project Basis

Our professional development team capture the client's project needs through brainstorming sessions; document the requirements, and the full scope of the project. We share the project SRS with our website development team for detailed analysis, research, and design workflow design to understand the requirement and scope of the project in a complete sense. We then further Identify who will be involved in the communication plan the resources and stakeholders (such as Project Manager, technical and business Analyst, Development team, etc).

Know More

Monthly Developer Hire

If you business vision is for long-term brand growth, then you have the luxury of hiring a dedicated web developer on a monthly basis. The assigned developer shall be exclusively dealing with your project requirements and providing you with a daily progress report to keep you updated with the thick & thin of your development process. Our flexible business pricing model focuses on the "client-convenience criteria" and you can get in touch with the developer at any instant to deliver your personal queries & suggestions so that the final product can perfectly match your individual needs and mirrors your business precisely.

Hire Developer
Back