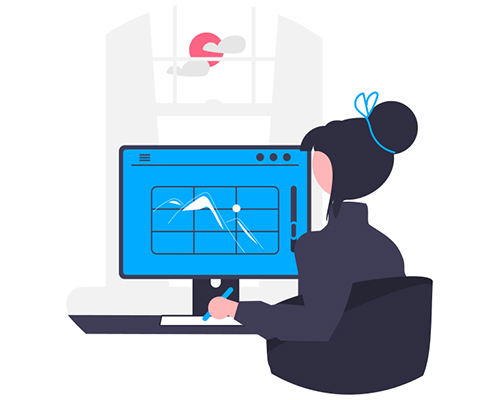 Logo design is one of many services that a good graphic designer can provide to a professional company that is looking to make an impression on the marketplace. With the absence of a memorable, eye catching and meaningful logo design, a business – no matter how small or large – will fight an uphill battle when it comes to name and brand recognition. With great logo design, a company's name will resonate clearly with all of their customers.
As part of the logo design process, we also develop powerful taglines that go well with the positioning of the brand. To maintain brand uniformity across your communication, we also develop print collateral templates for business cards, letter heads, envelops, PowerPoint and Microsoft Word. For advanced users, we also produce a logo user guide that would act as handy guide on how to use the logo properly across medium and backgrounds.
Designing an effective logo requires more than graphical skills – you need to understand the brand, its customers, competitors and the message you want to convey through the logo. Our logo design team in India comprises of advertising and branding specialists with over a decade of experience. Logos are conducive in optimizing the web pages. Now a days, the search engines have become so spontaneous that the very next second, you upload the website on world wide web, the search engine quickly commence crawling the web pages. While crawling the web pages, it also reads the logo design. Now every time when online users will put some keywords pertinent to the company's name or technical keywords related to some particular work fields, the search engine will present all the results in front of the service seeker. Amongst those results, the company with the best logos will be augmented on the top 10 positions.
At Future Profilez, we've built technology that simultaneously addresses project management and design collaboration, and what takes months and thousands of dollars at other agencies just three days and a fraction of the cost at Future Profilez. The team of logo designers at our company keeping all these factors in consideration offer one stop solution to the client which can make their company's name famous amongst the masses. Ranging from simple to animated logos, we provide our customers with myriad of options from which they can select any one of them according to the business owned by them.
Collateral design is printed material used to provide information about your business and give it an image. This includes anything with a company's logo on it to establish a visual brand. Cohesiveness and consistency are imperative in this process.Once the logo design is finalized, we proceed to creating design templates for collaterals like business cards, letterheads, envelops, PowerPoint and Microsoft Word. We will also provide the logo file in several file formats including Jpeg, Tiff, EPS and PSD. For logo design projects for larger business entities, we also deliver a detailed logo user manual and design templates for uniforms, company vehicles, billboards etc.
Once we are fully clear on the requirement, our branding guys start on the job. We research the brand's current positioning in the market and analyze its strengths and weakness. We compare the brand with its direct and indirect competitors. We share the outcome of the research with the client, providing roadmap on how the logo should be positioned.
Once the client gives a green signal on our approach, the design team starts developing design mock-ups. Unlike several other logo design companies, our mockups are fully designed logos and not sketches or scribbles. We present around 6-7 initial designs.
We expect our clients to actively participate in the logo design process and provide constructive feedback on each design option. We get back to the drawing board to rework on the designs based on the feedback. Two levels of iterations will be carried out.