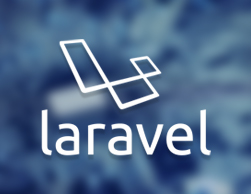 Laravel PHP Framework is built with the focus of writing code syntax that is simple and expressive. This will provide the advantage of having a Web Application that is developer friendly and code that is maintainable. Although Laravel Framework is only three years old, it has been built with a focus of being superior over the other PHP frameworks, with better code foundation, maintainability and more robust features. Future Profilez specializes in building reliable and maintainable custom web applications. According to a December 2013 developers survey on PHP frameworks popularity, Laravel is listed as the most popular PHP framework in 2013, followed by Phalcon, Symfony2, CodeIgniter and others.
Future Profilez is building solid maintainable code in Laravel framework. When it comes to code reliability and maintainability, Laravel has a good foundation and great community support behind its PHP Framework.
Laravel Framework Advantages:
MVC, HMVC
Bundles
RESTful Routing
The Eloquent ORM
Application Logic
Beautiful Templating
Migrations
Unit Testing
Authentication
Admin Generation
Scaffolding
Validation
Automatic Pagination
Our Laravel Web Development Company Project
Client Testimonial

Awesome to work with. Incredibly organized, easy to communicate with, responsive with next iterations, and beautiful work.