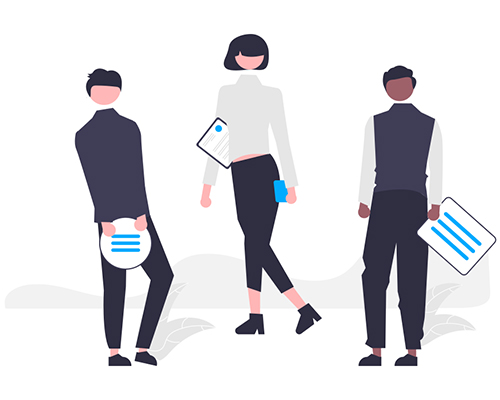 Future Profilez is more than a company, it is a family comprising an experienced and passionate group of designers, developers, project managers, writers and quality analysts. Every client we work with becomes a part of the team. Together we face the challenges and celebrate the victories. The organization has been delivering exceptional web and app solutions for international clients since 2012. Situated in India while having its branch offices in Australia, UK, USA and Ireland, we create stunning websites that work exceptionally well towards endorsing your company. We work closely with all our clients and always look to forge long term relationships, and offer offshore outsourcing services which reduce costs, enhance organisational flexibility and improve business performance. By taking your IT project offshore you can relish the advantages of a bargain price that will not be matched by onshore competitors. This allows you to cut down on the costs whilst maintaining a quality that even onshore companies struggle to match. We take the hassle part out of your IT projects and let you concentrate on the business you know best: Your own. The idea behind Future Profilez was conceived in 2011, and the company was set up in Feb 2012. Since then, the company has been dedicated to supplying the most profitable IT services to businesses. Web development is not only highly technical, but also managerial. Our web developers have a decade worth of experience, working over a number of projects with clients all across international borders. Our web development teams hold all the necessary accreditation such as Microsoft and our Project Managers are Project Management Institute (PMI) certified. To develop software requires time, skilled manpower, and expensive programs and equipment. We have the state-of-the-art infrastructure to make sure that any external factors don't influence the work of our team members & our clients get the fruits of the whole business model. Future Profilez India Pvt. Ltd with its knowledge and trained staff aims to provide high-quality services at low costs to its clients. Our personalized open source development services are aimed to cater to numerous business needs of any business. Business solutions provided by us help to exploit profits as we always convey high who-we-arequality services to clients. Future Profilez India Pvt. Ltd provides a value-driven approach towards PHP development, web designing and delivers end-to-end personalized solutions catering to the requirements.
OUR PEOPLE, TECHNOLOGY AND PROCESSES
Our exceptional staff of over 50 valued employees who are highly motivated to work at a successful company like Future Profilez. They are familiar with all technologies and well-versed in the English language to ensure we not only provide first-class solutions but can also communicate effectively with clients globally. Tried and tested approach ensure a smooth process from project initiation to final delivery and support.