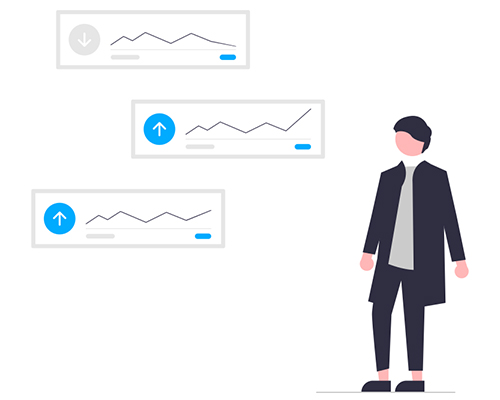 Future Profilez's pvt. Ltd. values are our guiding principles. By practicing these principles on a daily basis, we create a culture that leverages the strengths and talents of our associates, develops customer intimacy and gives us a framework from which to make decisions that lead us to Mission Zero.
Service
We strive to provide the best service in the industry for our customers, suppliers and internal clients. We seek to develop customer intimacy through several means: by having an ongoing dialogue with our customers, by incorporating their point of view in our processes, and by striving to help them see the whole of what they can have: Beauty, Performance, Responsibility, and Integrity. In doing so, we build value, increase market share and drive innovation.
Innovation
We stay ahead of the competition by constantly seeking new and more efficient processes to design, manufacture and deliver environmentally friendly products to the marketplace. Beauty, functionality and performance are design hallmarks of Interface companies. Individual input and collaboration to achieve these goals are central to our design processes.
Leadership
We lead by example. By leading within our organization and within our industry and communities, we can become restorative through the power of our influence. Our journey to Mission Zero begins first with Interface associates and then by encouraging others to join us on our journey.
Commitment
Every Interface associate has a responsibility to do his or her part to help reduce our environmental footprint. Through a common commitment for sustainability, safety and excellence in products and processes, everyone can have an impact on Mission Zero and in making Interface the best company it can be. We also are committed to supporting and sustaining the communities in which we do business through a number of volunteer and philanthropic means that align with our social sustainability goals. Being a good corporate citizen helps us strengthen our relationships with community partners and enhances the neighborhoods in which our associates live and work.
Stewardship
As part of Mission Zero, we believe that we have an obligation to be good caretakers of our environment. We consider the impact our business and processes have on our environment and communities. This extends to the stewardship of our financial resources as well, as our goals include increasing shareholder value and sustaining financial growth.
Integrity
We seek to provide the highest quality product in the most ethical manner possible for our customers. Every associate has a responsibility to interact with their internal and external clients in an honest and trustworthy manner.
Communication
Both internally with associates and externally with our customers and suppliers, we seek an ongoing dialogue to share ideas and best practices and to enhance our overall processes. By listening and communicating with our stakeholders, we can continue to learn and grow.
Individuality
We aim to build a strengths-based culture in which we maximize the unique talents and strengths of every associate within Interface companies. This is accomplished by aligning the individual strengths and talents of associates with their appropriate tasks within the organization. Focusing on a strengths-based culture fosters a fun, dynamic and creative workplace that promotes teamwork and improves associates' overall level of engagement.
Professional Growth
As our companies grow, we want our associates to grow professionally with us. Advancing the knowledge and professional development of our associates by helping them to build upon and maximize their individual strengths will enable us to continue to meet ongoing challenges.
"Honesty and integrity is our core values"
Our standing, scrupulous solutions are result-based and show the way our experts within our firm act with clients, colleagues and their communities to build up a tactical business partnership for long run. Future Profilez India pvt ltd is committed towards fairness of prospect, justice, work and lifestyle, mutual respect and decorum at work for all experts.
Our Strengths