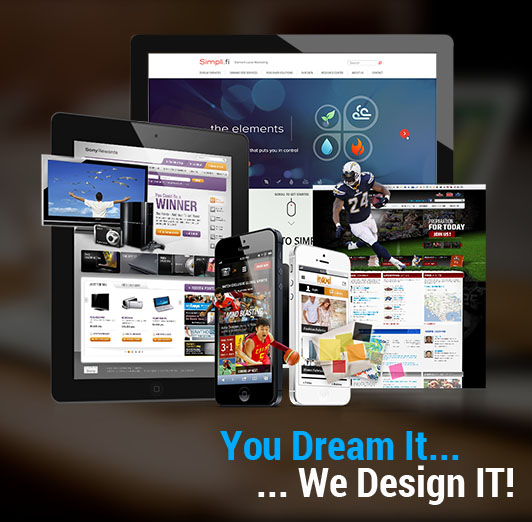 Web design to be involved many different skills and disciplines in the production and maintenance of websites. The different areas of web design include web graphic design, interface design, authoring, including standardised code and proprietary software, user experience design, and SEO (search engine optimization).
Future Profilez merges a strategic and thoughtful approach to digital presentation of images, graphics and content to provide a booming online identity for your business. With a right mix of intuition, innovation, creativity, sensibility, ease and psychological control, our fresh web designs keep the clients enamored to your digital space website.
A Website Designing involves not just the way it appears but also the way it operates. A proficient and stunning Website Designing is the result of inventive talent and technical expertise. The team of future profilez India pvt ltd has the ability to meet with creativity to produce quality web designs that not only magnetize, retain and improve user experience, but also generate higher revenues for your site.
Briefly, website design means planning, creating and updating of websites. Website design also involves information architecture, website structure, user interface, navigation ergonomics, website layout, colors, contrasts, fonts and imagery (photography) as well as icons design.