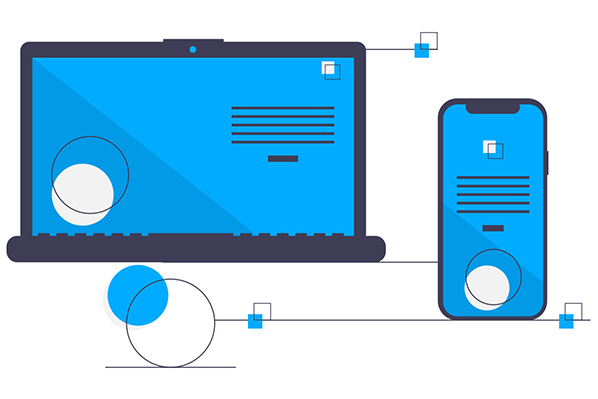 Responsive Web Design makes your web page look good on all devices (desktops, tablets, ipad and phones). Responsive Web Design is about using CSS and HTML to resize, hide, animate, shrink, enlarge, or move the content to make it look good on any size of screen. Responsive design for web is the ultimate solution to the ever-increasing diversity of platforms Your website doesn't just sit on a desktop anymore. With responsive design, whether it's viewed on a mobile phone, tablet, laptop or desktop computer, iphone/ipad your product will favorable effortlessly to assure a beautiful experience for your users, by cascading information seamlessly across devices. This website is a prime example — simply view it on your phone or change the width of your web browsers to see perfectly accomplished responsive design in action. Almost every new client these days wants a mobile friendly of their website. It's practically crucial after all: one design for the BlackBerry, another for the iPhone, the iPad, netbook, Kindle — and all screen resolutions must be compatible, too. In the next five years, we'll likely need to design for a number of additional inventions. When will the madness stop? Responsive Web design is the approach that suggests that design and development should respond to the user's behavior and environment based on screen size, platform and orientation. The practice consists of a mix of soft grids and layouts, images and an intelligent use of CSS media queries. As the user switches from their laptop to iPad, the website should automatically switch to contain for resolution, image size and scripting abilities. In other words, the website should have the technology to automatically respond to the user's preferences. This would ignore the need for a different design and development phase for each new gadget on the market.
Our Responsive Design Project
Client Testimonial

Awesome to work with. Incredibly organized, easy to communicate with, responsive with next iterations, and beautiful work.