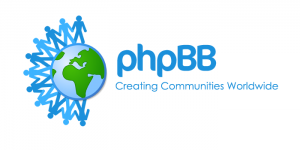 PHP-BB is the Internet forum package based on PHP Scripting Language or as the experts put it, it is a Flat-Forum Bulletin Board Software Solution. It is the best online business supportive tool and is a widely accepted medium to interact with people and to share information. Websites without the right level of traffic have no importance. The more targeted traffic you have coming towards your business website, the more will be the probability of triumphant sales and conversions. But most businesses fail to endow their websites with the finest features that can drive the right traffic to their site. So to put the record straight, PHPBB is the most famous open-source free forum software. No other Bulletin board offers a greater list of features while being that efficient. Overall, Future Profilez's PHP programmers can setup a forum with PHP-BB in minutes! We retain the biggest core of PHP-BB developers who proffer exceptional high-class and user-friendly PHP-BB featured forum tools, hosting support and other web applications. If you are looking to mark your online presence among the community and require a best PHP-BB forum tool then you've come to the right place, as our technically proficient PHP coders will help you out in the best way possible.
Why PHPBB?
Ease of installation and configuration
Easy customization to serve your specific requirements
User friendly admin panel
Highly popular among users
Widely used for forums
stable and reliable
Our phpBB Project
Client Testimonial

I am very pleased with your Project Management capability. Your team has excellent communication skills and a fast response and turnaround time. Highest work quality. I can say that Future Profilez is a honest and decent group of people with the highest work ethic I have seen for development team.