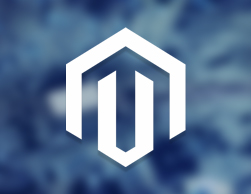 Magento is a most modern open source ecommerce platform for ecommerce website development that has been in highest demand these days. Magento is a high-featured eCommerce platform that offers total flexibility and command over the functionality, appearance, and content of an online store.The main benefit of using Magento is its flexibility, and this flexibility is built into the main architecture of the program. The goal of this structure is to keep the base codes secure, yet scalable to meet different needs. In order to do this, Magento's designers built the program's code on the Zend Framework.
Future profilez know as a best magento development company and a complete solution to fulfill any sort of magento requirement using best features & tools of magento tools such as multi store, multilingual, guest checkout, multi currency support, comparison of products, easy search options, marketing tools, free shipping option, order editing, and order management.
What we do at future profilez?
If you have your psd design prepared and willing to convert it into magento then our magento experts are ready to serve you with quality and prompt output.
Want to customize your existing Magento store to enhance its online performance we can be your best destination.
Want to create a custom theme from scratch then we can help out you.
Looking to hire an expert magento designer/developer on hourly basis then trust on us without hesitation.
Some of the features you will find in Magento
Multilingual
Multi Store
Multi currency support
Comparison of products
Guest checkout
Free shipping option
Order tracking and management
Easy search options
Manifold images per product
Marketing Promotions and Tools
Analytics and Reporting
Search Engine Optimization
Site Management
Catalog Management
Catalog Browsing
Product Browsing
Mobile Commerce
International Support
Checkout
Shipping
Payment
Customer Service
Customer Accounts
Order Management
Order editing
Client Testimonial

I am very pleased with your Project Management capability. Your team has excellent communication skills and a fast response and turnaround time. Highest work quality. I can say that Future Profilez is a honest and decent group of people with the highest work ethic I have seen for development team.