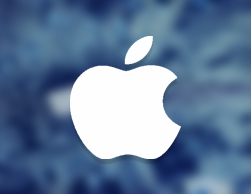 Some of our latest solutions in iPhone Application development are iDispensaries iPhone App, Mobile Horoscope, My Love vault, Indian Microwave Recipe Application, ICC World Cup 2015 and the list just goes on…The introduction of the iPhone in 2007 has revolutionized the entire mobile industry and had pushed the boundaries for your mobile sets to be more smart and sophisticated. From there on mobile phones have redefined the possibilities of what your once phone calling device can now do. Taking advantage of the mobile revolution, Future Profilez instantly took to mastering and walking along with the growing technology, the consequence of which has now made us excel in offering the best iPhone application development services.
Using the extraordinary features of iPhoneX and iOS 12.3, we work at developing applications that are eye-catching and smart. With a strong cognizance about iPhone SDK (iOS 10 and iOS 12), RPC XML Framework, Cocoa Touch/Objective C, Xcode (10) IDE, etc we build out-of-the-box iPhone applications as per your requirements. Our iPhone application developers are well versed with all the iPhone SDKs, development tools and technologies and have delivered several successful applications for iPhone6S, iPhone7, iPhone7S, iPhoneX and iPhoneXS. Using the specific features iPhone offers like accelerometer, proximity sensor, multi-touch interface, dialer, calendar, and address book, we build applications that are interactive and extremely user-friendly.
The importance of iPhone apps cannot be overlooked before initiating any digital marketing strategy for the year. iPhone apps development has gripped businesses around the world. No wonder everyone wants to be a part of the iPhone revolution? Not only iPhone apps development, but your business website also needs to be iPhone optimized so as to reach to the huge client base that iPhone devices have to offer.
At Future Profilez, we boast of an in-house team of proficient and skilled iPhone developers who have proven expertise in developing cutting-edge iPhone / iPad mobile apps. Administering a pre-defined logical approach and best practices our developers render business-centric iPhone and iPad mobile apps that satisfy the ever-increasing demands of our customers. We have been engaged in the apps design and development industry for several years. Throughout the years, we have successfully developed hundreds of applications for a wide variety of ventures and enterprises.
From booking tickets online to communicating with friends to playing games and accessing bank details on mobile, users rely heavily on mobile phones. They need everything to be mobile exclusive. If you want to create an app using the iPhone platform but have no idea as to its specifications, rest assured we have you covered. Our iPhone app developers in India have acquired extensive business acumen, market understanding, as well as the knowledge of what can be done in the App Store. Following the selection of a target user base, our team will define and design an app for your clients at an affordable cost.
iPhone Services:
Our iPhone App Project
Client Testimonial

"Working with Future profilez has been a great relief for our company. They handle everything from A to Z, giving me the time to focus on the business and not in technical stuff. They are technical wizard´s. I recommend everyone to Future Profilez."