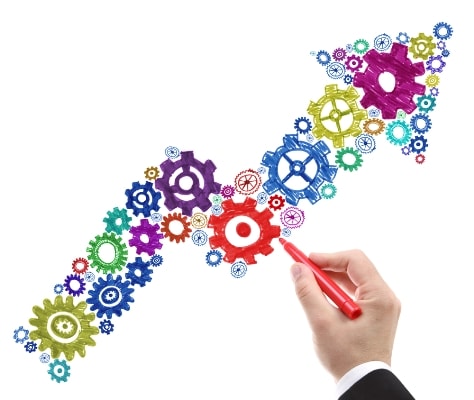 When you allow or insert Web service connections that uses existing Internet and intranet infrastructure between systems in an architecture, you can generate many individual point-to-point integrations, which are difficult to maintain. As organizations shift towards service-oriented architectures, which host diverse deployed services, they need infrastructure service that provides vigorous communication, intelligent routing, and classy translation and transformation of services.
Large IT organizations progressively face the challenge of integrating various web services, applications, and other technologies into a single network. The answer to finding a meaningful large-scale architecture that is competent of spanning a global enterprise appears to have been met in ESB, or Enterprise Service Bus.ESB provides common communication and integration services. Facilitate cross-platform interoperability and it is the logical choice for companies looking to implement SOA System.ESB is a new approach to incorporate applications, coordinate resources, and manipulate information. Unlike many earlier approaches for connecting distributed applications (such as RPC or distributed objects), the ESB pattern enables the connection of software that runs parallel on different platforms, is written in different programming languages, and uses diverse programming models.
Rather than to be conventional to the hub-and-spoke architecture of customary enterprise application integration products, ESB provides a highly dispersed approach to integration, with exclusive capabilities that allow individual departments or business units to build out their integration projects in incremental, palatable chunks, maintaining their own local control and sovereignty, while still being able to be connected together each integrated, venture into a larger, more global integration fabric, or grid.
Future profilez provide the ESB solution, customer can use it to reduce process cycle time, gather and disseminate information, and reliably respond to business conditions as they occur.Our company is number one source for web development and business service. No matter the size of the project or business requisite, let our skilled and professional staff help your company accomplish its goals. Then you can get back to doing what you do best.