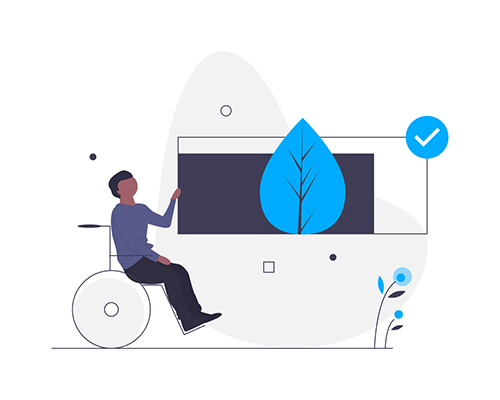 Banner Design makes for an interactive environment, where people who see your banners can make a quick, no-obligation visit to your web site or learn more about your business with just a click. High-quality advertising banners are very important for the successful promotion of your website. To make your banner design effective there are many factors to be considered like banner size, color use, length of the slogan, correct animation and all this begs for a professional banner designer's touch.
Future Profilez is the company that provides an extensive range of online banner templates and design categories to give you the most appropriate banner design to suit your business image. Our advanced commercial printing facilities deliver full-color banners with heightened color distinction, high-resolution images and readable fonts. You also have a variety of choices on which paper stock to use for printing your banner.
Future Profilez offers expert banner design services. The banners we create are eye-catching plus effective. Our design team creates all kinds of banners like HTML banners, animated banners, flash banners, rotating programmed banners etc. Our banners are quick to load and work on all supporting browsers. We would be happy to discuss how our custom banner ads could help build and enhance your online brand. Our creative development team can offer a complete range of banner ads design and programming from animated GIF banner ads to Flash banner ads to full-blown media-rich Flash banners that incorporate video, audio and interactive features.
You also have a variety of choices on which paper stock to use for printing your banner. We strive to attain the best, professional banner output according to your particular demands. By having your banner designed and printed with us, you'll never have to worry about impressing prospective clients and customers! Future Profilez offers affordable pricing, professional quality and speedy delivery! Future Profilez has designed thousands of banners for companies who run their own advertising campaigns as well as ad agencies that outsource the entire banner production of their clients.
Our Banner Design Service:
Future Profilez Pvt. Ltd. is committed to meet and gradually exceed our customer's requirements and expectations by utilizing the principles of Continuous Quality Improvement.