We have dedicated developers for Android and iOS platforms that will work hand-in-hand to convert Android App to iOS application. Understanding the different nature of these two platforms, we also consider making the necessary changes to make your app compatible with the alternative platform. Apparently, you will have an app working on both the platforms seemingly, multiplying the number of your users, your business and revenue.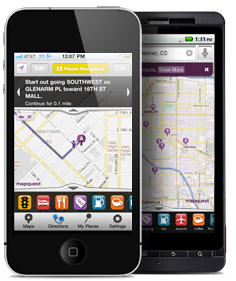 What if you could double your audience with your Android application without further expense?
We Convert Android to iOS App and make this possible for you. If you have an android app and want to target the iOS users as well, Future Profilez may help you. Our Android to iPHONE App conversion services ensure you do not have to spend in developing a dedicated app for Android. We can convert your existing Android app into an iPHONE App at very economical prices, and you may rest assured that your app will work smoothly on both the platforms.
Google Maps, Chrome, Google Play Music, Google Drive, and even Google Now (available through the Google Search app), among other things, can all be enjoyed on iOS. They might work a little differently from their Android counterparts, but if you're heavily invested in using any of them, then their presence on iOS should certainly help you feel at home.
Use of most cutting-edge technologies
High emphasis on interactivity and user-friendliness
Deployment and monitoring for better performance
Intensive testing & quality analysis
Optimal use of Open Source Technologies to cut the expenses