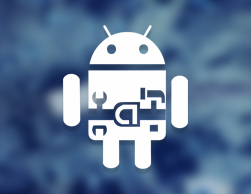 Android is a mobile operating system (OS) based on the Linux kernel that is developed by Google. With a user interface based on direct manipulation, Android is designed primarily for touchscreen mobile devices such as smartphones and tablet computers, with specialized user interfaces for televisions (Android TV), cars (Android Auto), and wrist watches (Android Wear). The OS uses touch inputs that loosely correspond to real-world actions, like swiping, tapping, pinching, and reverse pinching to manipulate on-screen objects and a virtual keyboard. Despite being primarily designed for touchscreen input, it also has been used in gaming consoles, digital cameras, and other electronics.
Though Mobile applications like Android App have become a critical component for any business irrespective of its size, the complexity involved in developing these apps is also increasing. From varying Device screen sizes introduced in new Smartphones and Tablets to underlying APIs and further to the introduction of new APIs and many others, all of this calls for a company that specializes in this domain. Not only to develop the application but also to educate the client on arriving at the best possible solution despite the complexity and differences involved technologically, in a way that is suitable for a particular business.
Future Profilez is an Android Application Development company that has enabled its clients to navigate through the clutter in order to maximize product experience under the given circumstances. Based on our capabilities, we bring that unique product experience to all our clients' applications. We have developed numerous mobile applications across all sectors and industries, whether it be applications for small companies and start-ups or large Multinational organizations. Sample of our applications ranges from Location-based applications using GPS to OCR (Optical Character Recognition) applications to Payment gateway integration and so much more.