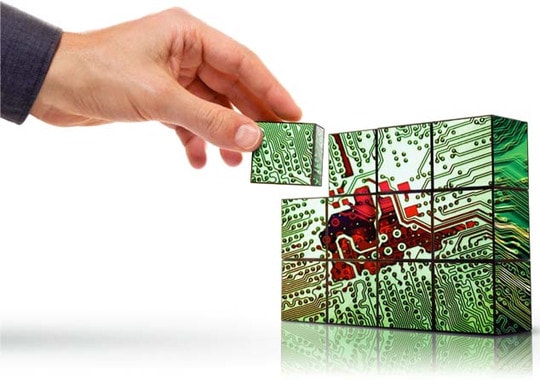 Service Oriented Architecture (SOA) is a business-centric approach that supports integrating your business as associated, repeatable business tasks, or services. With the Smart SOA approach, you can locate value at every stage of the SOA continuum, from departmental projects to enterprise-wide initiatives.We have seen the comment that architects and website designers require to be vigilant to evade everything becoming a service. It might be valid right now given the maturity of Web Service protocols and technology to question whether all is implemented using Web services, under website designing process but that doesn't detract from the require to design everything from a service viewpoint.
The SOA standards provide organizations using an SOA-based BI solution the flexibility needed to leverage their existing IT infrastructure without having to duplicate functions, such as security, or deal with issues associated with proprietary application servers. An SOA-based BI solution can run on any Web server and complies with existing routers and firewalls. A single application program interface (API) ensures the solution integrates easily with other programs and can be extended to meet business needs that transcend BI.Service-oriented architecture allows us to manage the usage (delivery, acquisition, consumption, and so on) in terms of, and in sets of, related services.
Future profilez India pvt ltd will help, how we manage the software life cycle—right from specification of requirements as services, website design of services, acquisition and outsourcing as services, asset management of services, and so on.SOA also is location transparent, meaning services can be located anywhere on the network. This type of flexibility is important considering the nature of BI means reaching data and users dispersed across networks and geographies. For example, IT might want to locate query services close to large data centers to avoid network latency when processing incoming requests. With location-transparent services, IT adopts the most efficient deployment strategy to optimize solution performance based on the unique characteristics of the users and data and the infrastructure.
Our organization believes on a service-oriented approach rather than object oriented approach; because we know that services are becoming the fundamental elements of application development.Future profilez India pvt ltd use bottom -up SOA approach rather than old top -down approach, to deliver best services to our customers. The service is the major construct for publishing and should be used at the point of each significant interface.
SOA benefits and services :