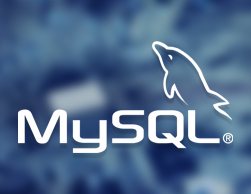 PHP MySQL development has the capability to deliver best website, CMS, e-commerce, and web application solutions that have great performance and credibility. When it comes to PHP MySQL development in India, we are one of the main / leading web development companies you can keep faith. Using PHP programming language, MySQL database, and various Open Source frameworks and web components, we build productive web solutions for our clients. With our quality PHP MySQL development services, we have delivered some of the most appreciable solutions in custom websites, CMSs, e-commerce sites, and web applications. Hire PHP MySQL developers or programmers from India at Future Profilez today.
PHP is powerful scripting language and MySQL is reliable and secure database. PHP MySQL is integrated very well with each other and developers first choice to develop faster and secure web application. We are at Future profilez Pvt Ltd have been working on PHP MySQL web based technology since last five years. The interesting part of our is we work in PHP MySQL open source technology only since last 5+ years and after these many years of experience we have gain expertise over all major PHP MySQL frameworks. We have team of seasoned PHP MySQL dedicated and our vision is to provide maximum advantage of such an open source technology to our clients.
As a professional PHP MySQL web development company we have gain expertise over core PHP Development using oops concept, MVC frameworks like CakePHP, CodeIgniter, YII, open source technology like WordPress, Joomla, Magento, BigCommerce.
As a professional and expert PHP MySQL development company we do offer following service to our appreciated client
PHP MySQL Web Application Development
PHP MySQL Project Maintenance and Support
Product Development using PHP MySQL
Provide PHP MySQL dedicated developers
Custom PHP MySQL project development
Our PHP mysql Project
Client Testimonial

Their response times are quick and they paid close attention to our needs. Their team helped create a site within our budget which exceeded our expectations.