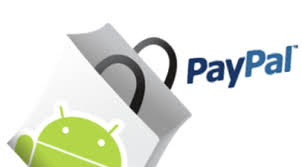 PayPal has emerged to be the most trusted medium for online money transactions. You can log in to PayPal's official website and sign up with a valid email account. After that, you can get access to nearly thousands of online stores that will allow you to carry out transactions. Even on sites of Internet biggies like eBay, most of their transactions are through PayPal. Now, that we're aware about 'what is PayPal', knowing about how does it work will give us more insight about this excellent money transfer option, spread over 190 markets in 24 currencies.
PayPal is one of the largest online payment processors in the world. After rising to prominence through its partnership with Ebay, online merchants all across the Internet accept PayPal as one of their accepted methods of payments.PayPal is an online money transaction facility that you're entitled to, once you get registered for it on the official website of PayPal.
Working of PayPal
Once you visit the official website of PayPal, you've to sign up for your account type. On the official website, there are three account options available for customers viz., personal, premier and business. Personal accounts are for those, who wish to pay their money online while premier accounts are for those who wish to get paid after selling their products online.
Our offerings are varied including website development, web designing, SEO, ecommerce development and much more. We can guarantee you that services like ours you won't get anywhere else. Contact us now and avail tailored E-commerce solutions & web site development to meet your needs and challenges.
For merchants and traders, who operate under a group or company, there is a separate account that they can get registered under and that is known as business account. In case, you've registered for personal accounts, you'll have to choose your payment method. Generally, people use credit cards and even online traders and shop managers recommend the use of credit cards. Similarly, for business accounts, you have to link and confirm your credit cards registration on the website. After all this, you'll be required to reply to an email send to you for confirmation and once you accept it, you can start the online transaction.
Client Testimonial

I have worked with Future Profilez on a range of design concepts and webite development and have found his service to be creative, timely and accurate. His input and suggestions have helped us develop and enhance our marketing material on a range of projects, and to a high standard of production.