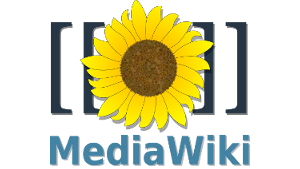 MediaWiki is a free and open-source wiki software, used to power wiki websites such as Wikipedia, Wiktionary and Commons, developed by the Wikimedia Foundation and others. It also runs thousands of other websites. It is written in the PHP programming language and uses a backend database.MediaWiki is an extremely powerful, scalable software and a feature-rich wiki implementation that uses PHP to process and display data stored in a database, such as MySQL.Pages use MediaWiki's wikitext format, so that users without knowledge of XHTML or CSS can edit them easily.
When a user submits an edit to a page, MediaWiki writes it to the database, but without deleting the previous versions of the page, thus allowing easy reverts in case of vandalism or spamming. MediaWiki can manage image and multimedia files, too, which are stored in the filesystem. For large wikis with lots of users, MediaWiki supports caching and can be easily coupled with Squid proxy server software.
Client Testimonial

I am very pleased with your Project Management capability. Your team has excellent communication skills and a fast response and turnaround time. Highest work quality. I can say that Future Profilez is a honest and decent group of people with the highest work ethic I have seen for development team.