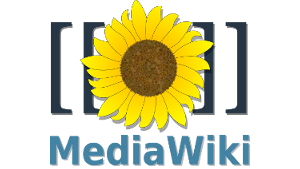 MediaWiki needs no introduction (let's still do it anyway). It is a free and Open-Source Wiki software, that is used to power Wiki-based websites such as Wikipedia, Wiktionary and Commons, developed by the Wikimedia Foundation and others. It also runs thousands of other websites. It is written in the PHP programming language and uses a backend database.
MediaWiki is the engine behind Wikipedia, the behemoth website with millions of articles written by millions of users and translated into dozens of languages. Scale, internationalization, and flexibility have turned MediaWiki into one of the most popular open source wiki applications of all times. MediaWiki is also often the first choice for organizations who wish to bring the power of transparency and collaboration into their online businesses.
When a user submits an edit to a page, MediaWiki writes it to the database, but without deleting the previous versions of the page, thus allowing easy reverts in case of vandalism or spamming. MediaWiki can manage image and multimedia files, too, which are stored in the filesystem. For large wikis with lots of users, MediaWiki supports caching and can be easily coupled with Squid proxy server software.
Client Testimonial

I am very pleased with your Project Management capability. Your team has excellent communication skills and a fast response and turnaround time. Highest work quality. I can say that Future Profilez is a honest and decent group of people with the highest work ethic I have seen for development team.