The iPhone UI/UX, is one of the essential part of Apple's development process. The UI/UX affect the buyer's choice directly, because an app is essentially a virtual extension of your business's brand image and edict how your customer base will view your company, so it's the UI/UX of your app should be artistically pleasing and continuous functioning as well.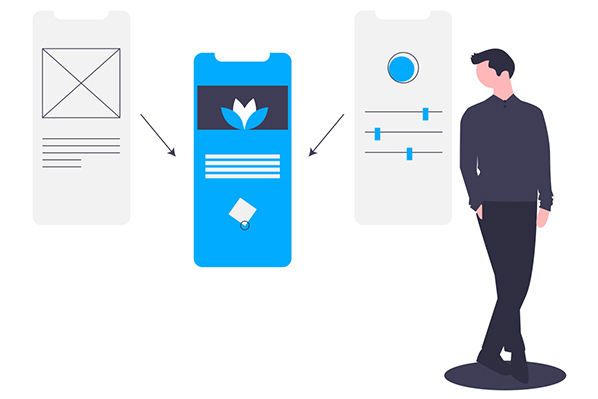 Future Profilez holds a deep experience in serving productive iPhone UI/UX design services to several businesses worldwide. While moving one step ahead, we carry out you purely interactive and intuitive UI/UX solutions that are in perfect coordination with the newest advancement in the field of app design. Future Profilez team of iPhone UX/UI designer is highly capable to optimize latest technology with highly creative and innovative ideas. We are capable to develop and design iPhone apps meeting the client's expectations. We understand and combine the iOS Human Interface Guidelines and try to follow to them to create a unique and top quality iPhone app solution for your business.
iPhone UI Design Services:
We Are Affordable
Support And Maintenance
Top-Notch Creative Ui/Ux Designers
Quality Assurance
We Deliver Client Satisfaction
Highly Experienced Brood
Our iPhone UI/UX Design Project
Client Testimonial

I am very pleased with your Project Management capability. Your team has excellent communication skills and a fast response and turnaround time. Highest work quality. I can say that Future Profilez is a honest and decent group of people with the highest work ethic I have seen for development team.