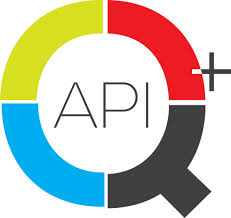 Google API is a great set of developer's tools. These tools make programmers able to perform operations using google API and living within their development framework.Google APIs (or Google AJAX APIs) is a set of JavaScript APIs developed by Google that allows interaction with Google Services and integration of rich, multimedia, search or feed-based Internet content into web applications.Google has also recently introduced its own Social Networking Platform Google+, and, in September 2011, they released the Google+ API. The API is currently read-only and only supports public data; however, this may change in the future.Web APIs allow developers to build web pages and web based applications (known as "mashups") using data from multiple online sources. Although there are Web APIs available for many different types of industries, some of the most popular and widely used ones are in the categories of social networking, mapping, shopping and music.
In other words, APIs are used to take information from one place and present it in another situation, of the developer's choice. They extensively use AJAX scripting and can be easily loaded using Google Loader.Google API provides a way to use its features easily. You can use its maps api, google feeds api, google search api and google friends connect which is very useful tools for any site.
Future Profilez provides unique range of solutions on SEO, SMO, Logo and Blog designing and bulk email marketing services too, but that's not all!! Working closely with the clients and realizing the requirements they have is our forte. This is how we meet expectations and exceed them, bringing on solutions customized and unique.
Client Testimonial

They are always available and answer any questions we have promptly. They did an excellent job setting up our site and I would highly recommend them to others looking for a design and development team.