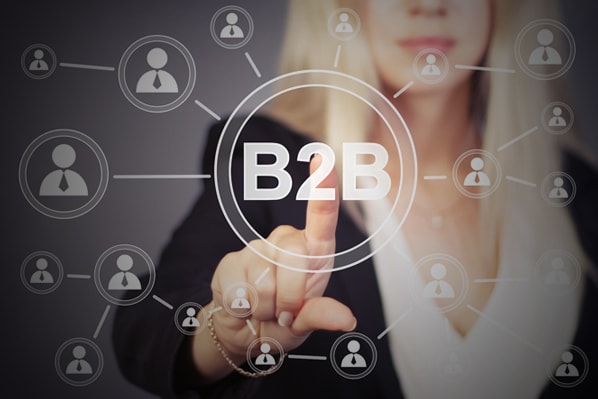 Future Profilez provides Business-2-Business (B2B) portal development solutions that accomplish all your expectations. We have a team of expert in customized Business-2-Business web portal development for businesses and business person. We provide full below mentioned setup for B2B portal development.
B2B Portal is one of the largest portals and is mostly preferred to get faster entrance in the market and earn better support from the customers. E-Commerce transactions of various businesses connect around the world through B2B Portals. These have great effect on businesses among national and international traders which collaborate to bring together more business alike people and help to generate more traffic.
Future Profilez offer outstanding services for B2B development. Through an conclusive portal development, your business gets help in exploring network across the globe. This portal will provide basket of information of your company to your customers. Through an effectual portal development, your business gets helps in exploring network across the globe. A portal is an efficient way to provide all information about your company, product and services to your end users. It is a variation of attractive web pages, impressive features, and services that offers visitors a bundle of information at one place.
B2B Portal:
B2B Portal Design
Enterprise Application
B2B Portal Development
B2B Website Development
Custom B2B Portal Development
E-marketplace B2B Applications
Existing B2B Portal Enhancement
B2B Content Management System
B2B Web Application Development
B2B Portal Maintenance & Support
Third party Integration