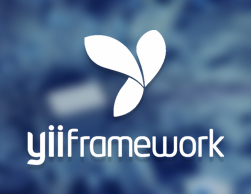 Yii is a high performance open source web application development framework that uses PHP in order to develop web 2.0 applications. Yii framework is a new yet efficient enough to be one of the mostly PHP frameworks available in the market nowadays. Does not matter whether a large or small scale project is to be handled, Yii does it all. The developer-friendly features of Yii help it in the management of highly complex projects with huge requirements. Yii is available for free download from its official website. These are some of the biggest reasons why almost every PHP web development company is now opting in for Yii web development services. Yii comes with a rich feature set including MVC, DAO/ActiveRecord, I18N/L10N, caching, authentication and role-based access control, scaffolding and testing units. It can reduce your development time significantly.
Being extremely performance optimized, Yii is a perfect choice for any sized project. However, it has been built with sophisticated, enterprise applications in mind. You have full control over the configuration from head-to-toe (presentation-to-persistence) to conform to your enterprise development guidelines. It comes packaged with tools to help test and debug your application and facilitates clear and comprehensive documentation. Future Profilez is successfully working for increasing your website performance using high speed Yii development framework for your online business solution. Our developers have been working over all the versions of Yii web development and hence, we are able to accept any challenging projects at our end.
Why choose YII :
Yii based frameworks websites are light weight and Fast.
Yii highly speedy
Yii based development offers the benefits and features like full featured database and support, active database, application profiling, benchmarking, error logging, ,etc
Yii has Web GUI based GII module for generate module, model, controller and views.
Yii is built for development faster and provide delivery to client on time
Client Testimonial

They always seemed to be three steps ahead of me, with patience, diligence and excellent punctuality. One of the best decisions of my career was to go with Future Profilez.