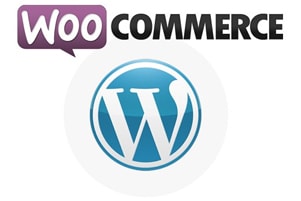 Woocommerce is one of the best full-featured open source platforms that widely used for the creation of stunning ecommerce websites and online web applications. Woocommerce consist powerful PHP web scripting language, steady Apache web server, and the fast MYSQL database server. Woocommerce has all the features and strong applications that are helpful to create a successful online store. Woocommerce allows the owners of the stores to maintain their online stores with a less efforts less time and in a cost effective manner. Future profilez has highly experienced Woocommerce programmers those help you build high quality online store while adding custom add-on modules. We provide you the tools to create your very own online store to start selling products.
Future profilez known as a best destination to get a fully functional ecommerce website with integration of high class features of Woocommerce platform. We offer Woocommerce web development, Woocommerce customization services, facility to outsource Woocommerce coders. To get a complete quote for your Woocommerce application development or Woocommerce programmer requirements please feel free to contact us.
Advantages of Woocommerce
Simple and effective pre-made e-commerce templates
Easy incorporation to an existing site
Easy maintenance of the website
Multilingual and multi currency support
Easy to use and understand front-end and back-end
Our Woocommerce experts are efficient in handling any sort of Woocommerce requirement such as
Customization of pre existing Woocommerce template according to client requirement.
Development of custom template and integration over Woocommerce theme .
Development of custom modules and shopping cart modules.
Client Testimonial

I like the professionalism Future Profilez has and the companies attentive nature. I like dealing with Future Profilez a lot. Very helping, committed, also good communicators. I recommend this professionals!