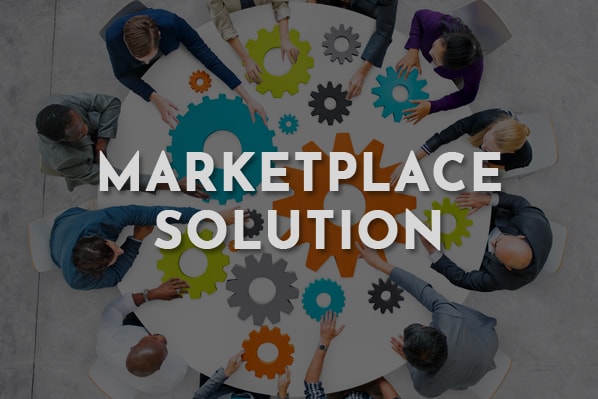 An online marketplace is a website where suppliers sell their product or services to buyers. Buyer's transaction takes place on a site and processed by marketplace operator. Product/ Services usually delivered by the supplier.By building marketplace eCommerce website, you will become marketplace operator and earn commission on the transaction that happens on your site. You will be able to aggregate offers from various vendors and customers can choose which suits their needs.Successful companies like Uber, Airbnb are the few example of successful services marketplace and Amazon, Alibaba is the few successful examples of Product marketplace.
Furthermore, e-commerce is becoming more international as middle-class shoppers in countries such as China, India, and Mexico seeking a greater variety of goods are eagerly flocking to online marketplaces.
Nowadays, a lot of solutions that can be used to build an E-Commerce website are available on the market, such as: Shopify, CakePHP, WordPress Cloud or Magento to only mention the most popular ones. The necessary technology to build a Marketplace is different, while it is possible to theoretically build one with the previously mentioned technologies, it is very complicated because they were not meant to be used that way. Real powerful Marketplace solutions come down to very few competent actors on the Market at the moment, Developed, our complete solution comes with several modules that can transform any website into a multi-vendor platform.
Our Market Web Services:
Mobile Responsive design
Product Catalog
Search, Advance filters and Sorting
RATING & REVIEWS
International Sites
Currency Changer
Advance Reports
Shipping and Taxes
Discount and Offers
Payment Gateways
Social Media Integration