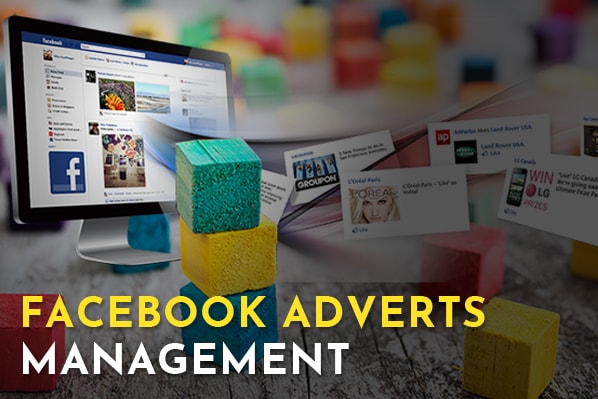 Facebook has more than 800 million active users and majority of them log in on a daily basis. Through Facebook advertising, you can be sure to reach any particular section. Traditional advertising models are expensive and difficult to arrive at a narrow target. Facebook advertising is one of the best options that can help you to get results and target specific user groups.
Future profilez very well knows how to build your brand equity through Facebook advertising.For small businesses, Facebook can be a logical place to experiment with paid advertising without the risky investment of a lot of time and money. The social media giant offers an easy way for even the smallest companies to quickly start a targeted ad campaign, displaying business content to Facebook users while they browse the site.
Businesses can, for instance, create ads to direct new fans to a Facebook page, ensure that more users see certain posts or send viewers to their websites.Businesses don't actually need a Facebook page to advertise on the site, but the owner or whoever is managing advertising needs a personal account to create, manage and pay for ads. However, ads don't link to personal profiles.We go through best practices in Facebook advertising. We provide a complete list of advertising options on Facebook. Advertising on Facebook can be a cost-effective means of bringing new people to your fan page. To truly harness the value of Facebook advertising, you'll need to dedicate time and resources to test, analyze, monitor and tweak your ads.
Facebook advertising requires a lot of trial and error. Every brand, product and company will have a different message and a different audience, and knowing how a given audience will respond is impossible before getting in there and actually trying it.Create ads, create lots of ads and create new ads every day. Even when you find an ad that works, it will have a limited run. I've seen ads that perform well for a few days and some that perform well for a few months. The smaller your potential audience, the quicker your ad will fizzle out.There are a lot of different variables that can be tested. Test them all – copy, image, demographics, friend connections, interest groups. They're all important variables that can dramatically change the results of a given ad. We also protect your privacy by virtue of the way our advertising system works. Because our system chooses which ads to show you, we don't need to share any of your personal information with advertisers in order to show you relevant ads. In order to advertise on Facebook, advertisers give us an ad they want us to display and tell us the kinds of people they want to reach. We deliver the ad to people who fit those criteria without revealing any personal information to the advertiser.
Advertisers can also request that we display ads based on the things you have said you liked in your profile. We think this means you will get ads that are more personalized to your real interests and this makes your experience on Facebook even better. For example, if you are a small business selling tents you might want to target adults ages 18-49 who have liked camping or hiking. Our advertising system only shows the number of people who fit those criteria.We have built—and are continuing to grow—a successful advertising business that gives you the opportunity to discover and connect to things you like while respecting your privacy no matter how you choose to share your information. We think an online advertising experience that is social and puts consumers at the center of an ongoing, two-way conversation is better for people and businesses alike.
Our Facebook Adverts Management Services: