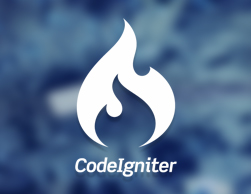 Future Profilez is a widely recognized CodeIgniter Development Company in India that offers reliable and extensive web development services of optimum quality. CodeIgniter is a powerful Open Source solution based on a PHP framework that allows you to create full-featured web applications.
CodeIgniter always lets you focus on your project by minimizing the amount of code needed for a given task. Codeigniter Development is one of the best PHP frameworks in Web Application Development. CodeIgniter is most often noted for its speed. FutureProfilez specializes in building reliable and maintainable custom web applications.
CodeIgniter solution of FutureProfilez:-
FutureProfilez CodeIgniter experts are famous in building custom websites and online application that help you to achieve your business goals very efficiently.
We have highly experienced PHP experts as well CodeIgniter platform master. We have done couple of simple to complex ecommerce websites, custom websites and web applications using CodeIgniter framework.
If you are looking to hire dedicated CodeIgniter developer and cost effective services then FutureProfilez is the best destination.
Some basic features that make CodeIgniter outstanding among all platforms are
Extremely Light Weight
Active Record Database Support
Form and Data Validation
Security and XSS Filtering
Session Management
File Uploading Class
FTP Class
Localization
Pagination
Data Encryption
Benchmarking
Full Page Caching
Error Logging
Application Profiling
Calendaring Class
User Agent Class
Zip Encoding Class
Template Engine Class
Trackback Class
XML-RPC Library
Unit Testing Class
Flexible URI Routing
Search-engine Friendly URLs
Model-View-Controller Based System
Large library of "helper" functions
Support for Hooks and Class Extensions
Image Manipulation Library (cropping, resizing, rotating, etc.).
Full Featured database classes with support for several platforms.
Our Codeigniter Project
Client Testimonial

I am very pleased with your Project Management capability. Your team has excellent communication skills and a fast response and turnaround time. Highest work quality. I can say that Future Profilez is a honest and decent group of people with the highest work ethic I have seen for development team.