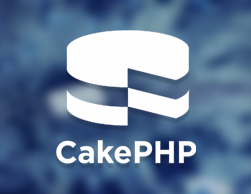 Future Profilez is the most reputable CakePHP Development Company in India, that provides services by using PHP database. The CakePHP framework is based on trendy design patterns like Model-View-Controller (MVC) and Object-Relational-Mapping (ORM). Due to its configuration and easy to use high-class features, it reduces the development time & cost while at the same time maintaining the quality of code.
With our well-conceived CakePHP Development solutions, we have helped our clients in enhancing their web traffic and boosting sales revenue. We also offer SEO (Search Engine Optimization) services for existing CakePHP websites. Even at the cost of immodesty, we have to state that creating innovative web development solutions using CakePHP is something we excel in. PHP experts at Future Profilez are efficient in providing high-class web development services using the CakePHP framework.
Why choose CakePHP Framework/platform
Low cost, less effort and easy functionality.
Compatible with PHP4 and PHP5
Rapid application development.
Quite easy to understand
Powerful and flexible validation features
Brilliant caching system and support for AJAX.
Cakephp applications are flexible, reliable and scalable.
We offer following CakePHP development services at Future profilez
CakePHP Web Application Development
CakePHP E-Commerce Solution
CakePHP Content Management System
CakePHP Plug-in Development
CakePHP Customization
CakePHP Template Integration
Our Cakephp Project
Client Testimonial

I like the professionalism Future Profilez has and the companies attentive nature. I like dealing with Future Profilez a lot. Very helping, committed, also good communicators. I recommend this professionals!