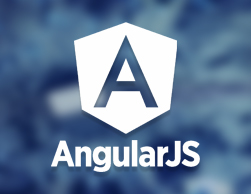 Future Profilez has very highly adequate and dedicated team of AngularJS developers. AngularJS is built on the belief that declarative programming should be used to create user interfaces and connect software components, while imperative programming is better suited to defining an application's business logic. FutureProfilez, a leading Angular js web development company in India performs on framework adapts and extends traditional HTML to present dynamic content through two-way data-binding that allows for the automatic synchronization of models and views. As a result, AngularJS de-emphasizes explicit DOM manipulation with the goal of improving testability and performance.
Features and Advantages of AngularJS:
Avails Templates
User Friendly Interface
Cross Platform Technology
Suitable for Single Page Application Development
Supported by Google & Great Developer Community
Supported by IntelliJ IDEA and Visual Studio .NET IDEs
Dependency Injection
Two Way Data Binding
MVC Split
Controlling DOM Elements
Supports parallel development
Simplified development architecture
Enhances development efficiency
Effective component re-usability
User Interactive App Development
Plug-ins Development
AngularJS Web Application Development
Custom AngularJS Development
Migration Services
Custom Widget Development
Custom components and user interface
Interactive Real-Time Apps
Social and Interactive Apps
AngularJS Consulting
24*5 Technical Support
100% Confidentiality Assured
(Strict NDA Terms)
Our AngularJS India Project
Client Testimonial

They are always available and answer any questions we have promptly. They did an excellent job setting up our site and I would highly recommend them to others looking for a design and development team.