CakePHP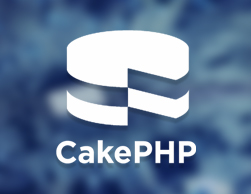 CakePHP is enormously used web application development framework using PHP database .The CakePHP framework is based on trendy design patterns like Model-View-Controller (MVC) and Object-Relational-Mapping (ORM). Due to its configuration and easy to use high class features, it reduces the development time & cost while at the same time maintaining the quality of code.Cake follows the Model-View-Controller (MVC) approach and is written in PHP, modeled after the concepts of Ruby on Rails, and distributed under the MIT License
Future profilez is one of the best CakePHP development company. Our PHP experts are known to develop extensive web applications, custom solutions using CakePHP framework. Our CakePHP experts are efficient in providing high class web development services using this framework.
Why choose CakePHP Framework/platform
Low cost, less effort and easy functionality.
Compatible with PHP4 and PHP5
Rapid application development.
Quite easy to understand
Powerful and flexible validation features
Brilliant caching system and support for AJAX.
Cakephp applications are flexible, reliable and scalable.
We offer following CakePHP development services at Future profilez
CakePHP web application development
CakePHP eCommerce solution
CakePHP Content Management System
CakePHP Plug-in Development
CakePHP Customization
CakePHP Template Integration
Our CakePHP Project
Client Testimonial

Awesome to work with. Incredibly organized, easy to communicate with, responsive with next iterations, and beautiful work.